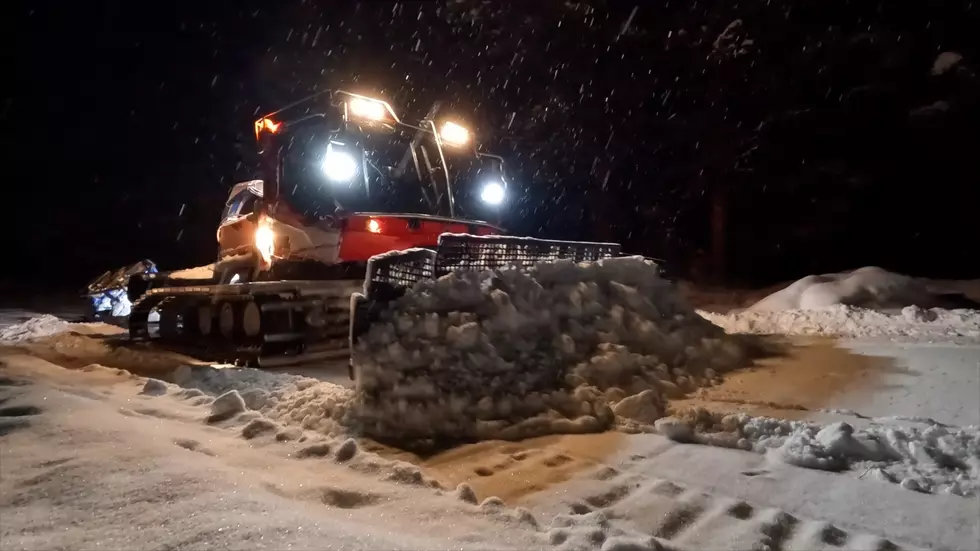 Hey sleepyhead, why are you getting up early on a Montana morning?
Unless you're working in the cold, why are you up? Dennis Bragg photo
If you got up early in the now chilly pre-dawn dark this morning it was likely because you HAD to. Something about bills to pay and kids to feed, usually related to a thing called a job. 
But as I was dodging joggers this morning on my way to the station I got reflective as to why some people get up on a frigid Friday.
So I thought a top 10 list was in order, if for no other reason than to give you a handy stockpile of excuses to tell people like me to get out of your grill. 
10. Fewer people to laugh at your feeble efforts at pre-holiday exercise
9. Also stealthy to be able to use the dark to try and sneak by the Bumpas' barking dogs
8. Have to beat the line for machines at the casino now that it's cold outside
7. Need to buy more jo-jos at the convenience store, enough for each pocket to stay warm
6. Best way to avoid that obnoxious person you halfway promised to give a ride this morning
5. Too early to trip over that Amazon package on the porch
But wait, there's more
4. No one to give you THAT look when you select chicken fingers and a Diet Coke for a quick breakfast (well, except for those retirees in line who never seem to sleep in)
3. Easy way to avoid having to help defrost your partner's car ("I'm gonna be late").
2. The only way you can get something other than a pumpkin spice muffin from that box at work
1. It's warmer in your $65-thousand  truck than it is in your house
Montana's Top 10 Record-Setting Wild Weather Events
Montana is named Big Sky Country for several reasons, not only grandiose Sunsets but impressive weather events as well! Ask any Montana resident who has scoffed at the idea of tossing a blanket or snow shovel in the trunk of the car " just in case". Here is a list of Montana's Top 10 Record-Setting Wild Weather Events