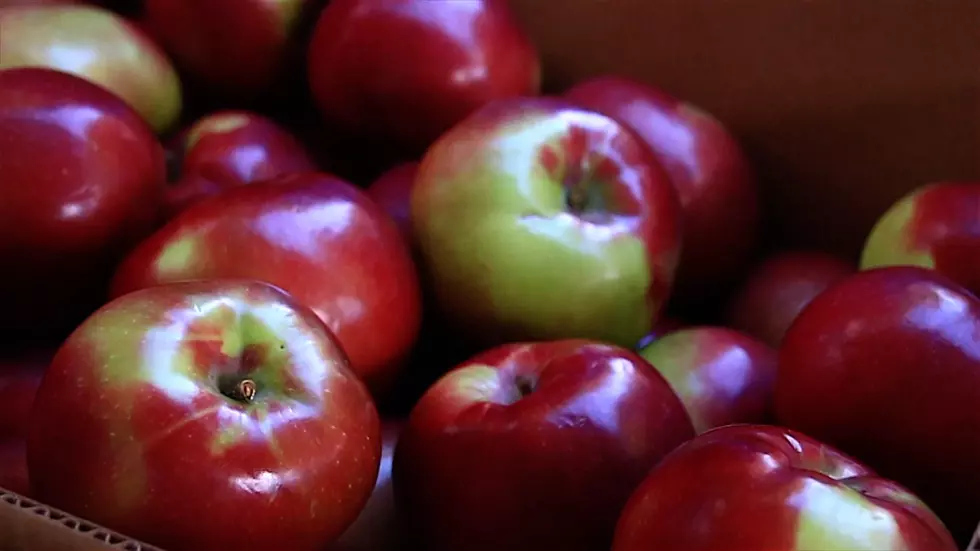 Help Montana Win Crunch Time. Grab an Apple!
Bitterroot apples; Dennis Bragg photo
For most of us, crunch time means either a work-driven deadline or this time of the year, when the Montana Grizzlies are facing a critical third down late in the game. 
But Wednesday, Montana Crunch Time means an opportunity to sink your teeth into something sweet. 
This year Montana, along with Colorado, Wyoming, Utah, North and South Dakota, Missouri, Kansas, and Nebraska are competing to get the most "crunches" to promote local food and National Farm to School Month. The state with the most crunches per capita will win the Crunch Off Crown. 
So school kids across the region are being encouraged to grab something healthy and get crunching. 
Grab an apple Wednesday
"Montana Crunch Time is a great way to showcase Montana-grown foods," said Elsie Arntzen, the state's Superintendent of Public Instruction. "Our Farm to School program connects Montana farmers and ranchers to student learning. Grab an apple or any crunchy Montana-made food and join me in this year's Crunch Off."
The focus in the Treasure State is on healthy choices with locally and regionally grown apples. Places like the Bitterroot Valley are sources for some of the best organically grown apples in the Northwest. The "Crunch Off" is a way to encourage kids, and adults to eat healthily and support local food production. 
The Montana Office of Public Instruction will host a virtual crunch at 2 p.m., but participants are welcome to crunch any time during the day Wednesday. To register a crunch, download crunch guides and resources, and for virtual crunch connection information visit the Farm to School website.
Montana Crunch Time has proven popular since it started as a school-based event 9-years ago, with nearly 31,000 joining last year. 
When is Apple Day in the Bitterroot? When the pies are done!
Behind the scenes in Montana making the best pies under the Big Sky