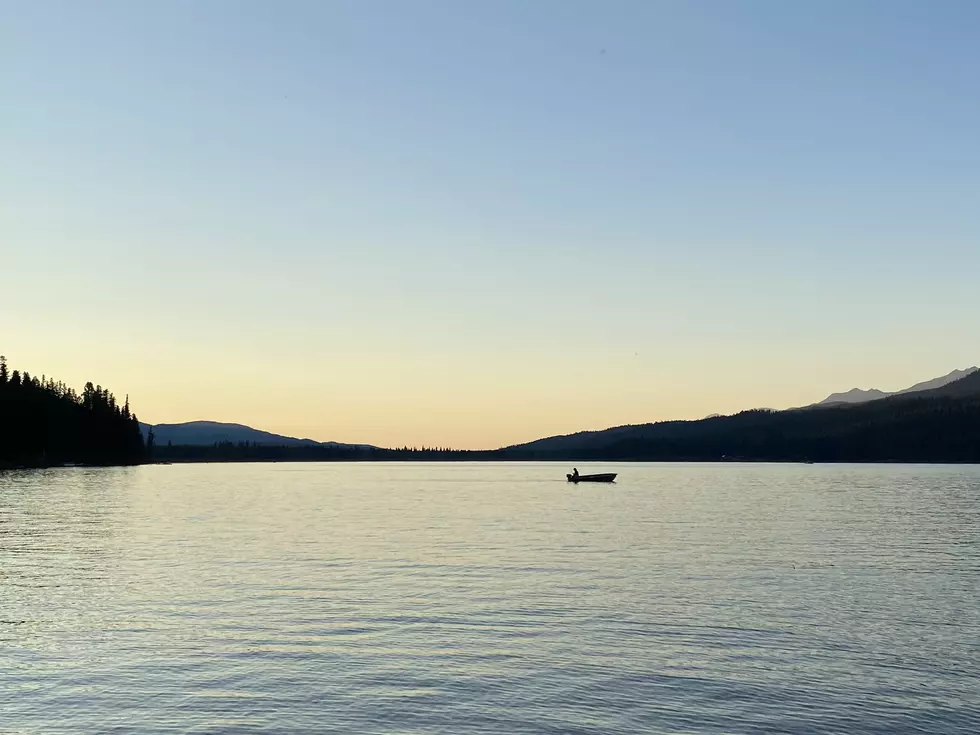 Where's Best Place To Watch a Sunset in Montana?
Sunset/Credit:Chris Wolfe
The "Big Sky State" is Montana, and for a lot of us it is home. We have some of the most majestic views of anywhere in North America, mountains, lakes, plains, Montana has it all. With that we get some amazing sunrises and we get amazing sunsets. I work mornings so for a lot of the Summer I don't get a chance to see the sunset as much as I would like, but I get to see the sunrise almost every day. We posed the question to our listeners and the responses were great and reminded me again of how much we love our state.
Lakes
Montanans love water. Specifically lakes or big bodies of water. Holter Lake, Georgetown Lake, Seely Lake, Flathead Lake, Fort Peck Reservoir, Ninepipe Reservoir, were all answers and yes they have fantastic sunsets.
Smoke
Smokey skies can make spectacular sunsets, but they also cause all the other problems, itchy eyes, sore throats, cough, soot, the list goes on and on. People would rather have a lame sunset without smoke than a fantastic one with smoke in the skies.
Home is where the heart is
A lot of the responses we got said "Montana", which makes sense because we do love our state. But the number one response had to do with home. We are lucky to be able to call this state our home and to be able to have a place where we can sit and watch amazing sunsets. Whether it is from a front window, a deck, a front or backyard or just from the kiddie pool with the dog. I am going to continue to enjoy those Montana sunsets when I can catch them and be thankful that I can call this state my home.
Montana's Top 10 Record-Setting Wild Weather Events
Montana is named Big Sky Country for several reasons, not only grandiose Sunsets but impressive weather events as well! Ask any Montana resident who has scoffed at the idea of tossing a blanket or snow shovel in the trunk of the car " just in case". Here is a list of Montana's Top 10 Record-Setting Wild Weather Events
Yellowstone National Park Rebuilds After Historic Flooding
After catastrophic flooding damaged portions of Yellowstone National Park in June of 2022, major reconstruction was necessary to make the park passable again. The following are photos of the improvement projects at Old Gardiner Road and the Northeast Entrance Road. All photos are courtesy of the National Park Service, photographer Jacob W. Frank.