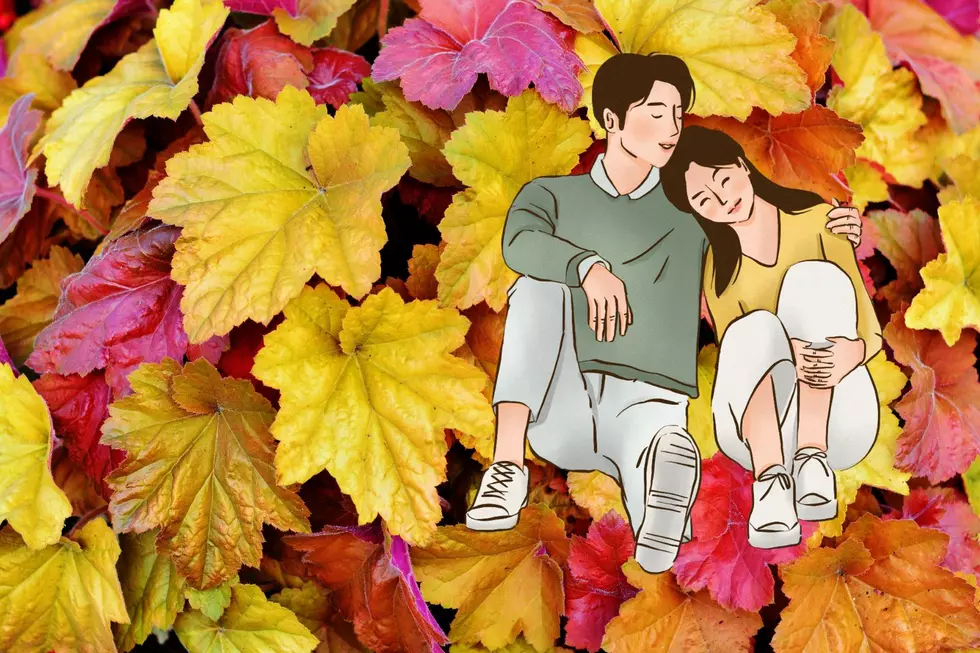 5 Examples of Typical Montana Couples in Fall. Are you Guilty?
canva.com
I recently found myself doing "Fall couples stuff" over the last few weeks. You know, certain things that people tend to do as a couple when the seasons change. For me, it was all about getting photos taken while the Fall colors were still vibrant on the trees. It was a chore to say the least, as I had to pull myself away from time hunting and watching football, to go pretend like I was enjoying a frolic through the leaves. But, it is all part of being a couple, I guess.
Montana is one of the few places that has all four seasons. Even though some might argue we have 9 or 10 seasons over the course of our trip around the sun. Fall has always been my favorite, partially due to the above-mentioned hunting and football seasons. But, what else do Montana couples do during the Fall?
The following are 5 examples of typical Montana couples in the Fall
1) The "Work Hard- Play Hard" couple
These 2 are hard at work preparing for the deep freeze that is coming in winter. With Montana being a highly agricultural state, Fall means harvest season. These Montana couples are busy putting up hay for the winter, harvesting grains and canning what is left in the garden. Even though they do manage to carve out some time for a football game now and then.
2) The "Leaf Peepers"
This couple is all about the changing colors of Fall. So much so that they spend the majority of their time driving the endless amounts of backcountry roads in the state looking for a tree that is somehow more vibrant than the last. This couple tends to take so many photos, that they could fill a library with albums of books scattered with pics of yellow, orange, red, and green.
3) The "Football Fanatics"
This couple is usually die-hard fans of either an NFL team or an NCAA team. They spend their entire week preparing for the next BIG GAME! Whether it be planning a watch party at home, complete with enough snacks to kill a horse. Or putting together a stellar tailgate spread for a Griz/Cat game. Oh, and they typically have matching jerseys.
4) The "Haunted Lovers"
This Montana couple is all about the Halloween holiday, as well as the long nights that kick in once we set the clocks back. They spend much of their Fall decorating their place with insanely macabre Halloween decorations. "Quality time" for this couple is carving pumpkins and watching horror movies.
5) The "Freezer Fillers"
Montana has a rich hunting heritage. This is why you will find many Montana couples spending their time in Fall out in the field. These couples wake up before the crack of dawn and usually put multiple miles on their boots before returning home exhausted. Only to do it all over again. Much like the "Work Hard" couple, they are busy gathering the yearly harvest of game. And much like the "Football Fanatics" they also have matching outfits.
Which couple are you a part of? I am willing to admit that I am guilty of all 5 stereotypes.
PHOTOS: Spooky Stevensville, Montana Scarecrow Festival
Scarecrows delight thousands during annual Stevensville Festival. See photos from the 2022 event.
2022 Montana Griz Homecoming Parade
Missoula, MT - A collection of floats, banners, pageantry and fun during the 2022 University of Montana Homecoming Parade, the 1st in two years.