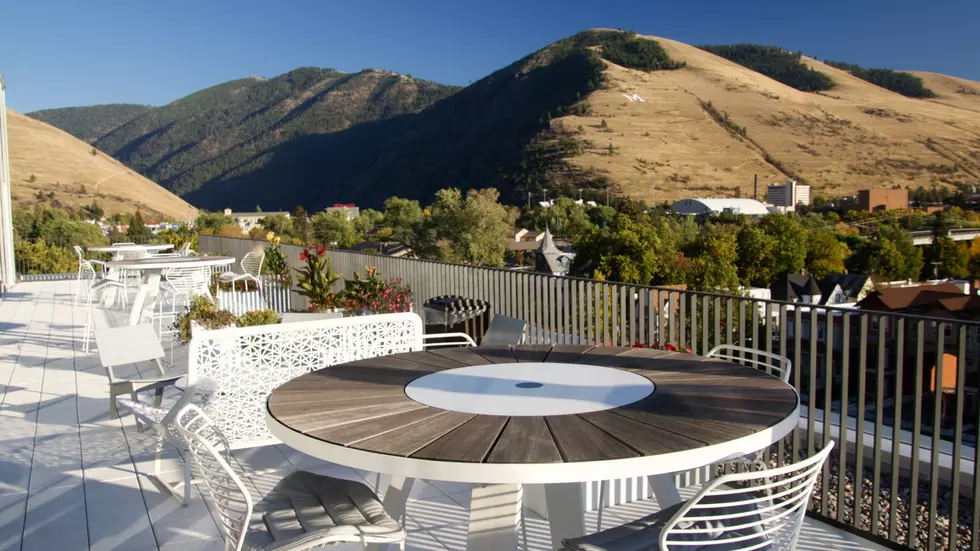 Stunning Viewpoint Named for Missoula Library's Inspirational Leader
Dennis Bragg photo; Townsquare Media
She doesn't like recognition. But everyone agrees that the award-winning Missoula Public Library probably wouldn't have been a reality without Honore Bray at the heart of the multi-year construction effort. 
And now Bray, who retired earlier this year, is being remembered with one of the best features of the new building permanently bearing her name.
This week, Missoula Public Library leaders and supporters gathered for a ceremony to honor not only Bray but Terry Payne and the Payne family, whose generous gift of property and support helped to complete the funding package approved by voters. 
During remarks to dedicate the new 4th-floor overlook as the "People's Terrace in Honor of Honore Bray", long-time leader of the Friends of the Library, Barbara Theroux, praised Bray's leadership.
"All of us on the Friends board have marveled at her professional and people skill, her infectious enthusiasm, imagination, ethics, and drive, all tempered by humility." 
Bray's successor, Executive Director Slaven Lee, said Honore won't be forgotten.
"Oh, absolutely not. I mean, her vision is realized in this new building and it's so incredible. It's unlike any library I've ever seen and it's so successfully the community hub that was intended to be. So I think that that that is just so impressive."
In typical fashion, Bray deflected the praise to include the Payne family.
"The library wouldn't be where it is right now if it wasn't for the Payne family because we could raise the $30 million for the bond to build the building, but we couldn't raise the money to buy the property," Bray explained. "And Terry had enough foresight to offer us a deal on the property and it was awesome."
Adorable Dogs of Missoula
Missoulians submitted pictures of their dogs for National Dog Day. Enjoy!