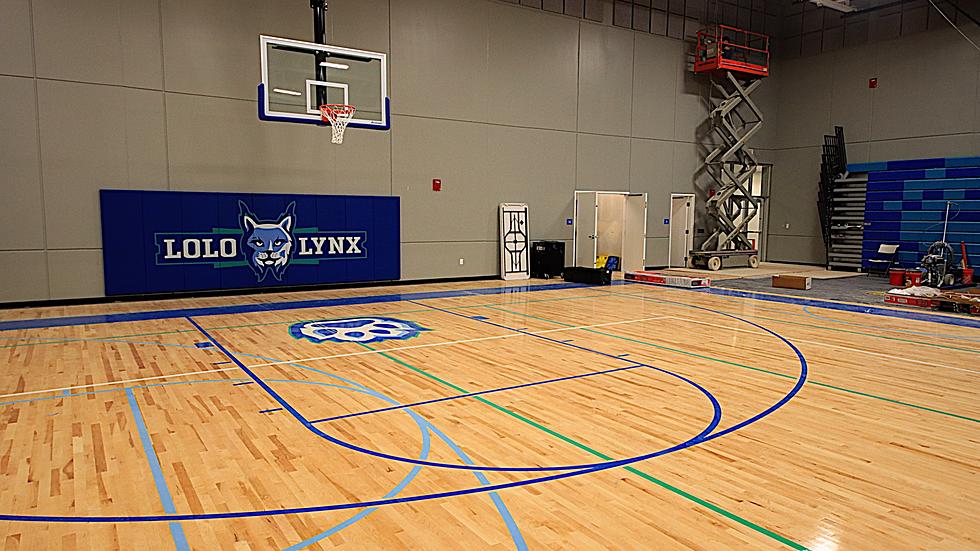 It's Hard to Believe the Dramatic Changes for New Lolo School
Dennis Bragg photo
After decades of proposals and planning, Lolo School is finally ready to move into a gleaming new campus.
And the 22-million school is such an upgrade it's likely to leave students, and teachers absolutely giddy with the upgrade, and the possibilities. For parents and administrators, it's also a welcome safety change, moving students away from the dangers of Highway 93.
But the past few weeks have seen the school off Farm Road crawling with contractors and staff as they rush to get ready for the planned opening next week.
"Yeah, this is a busy time for us," admits Superintendent Dale Olinger. "You can see that there are lots of contractors. The subcontractors here, consider this school is ready for students and staff."
However, Olinger says there are still a lot of items being finished.
"There are just a laundry list of details that need to get worked out. I mean, you could probably occupy the building right now. But we want to make sure that this is really ready for students and staff. We're anticipating having contractors here for a few weeks just finishing up fine details and we're OK with that."
Finishing the school comes just 17 months after ground was broken, and a lot of hard work to complete the building under budget with prices rising and supplies dwindling after the pandemic.
The transition from the old campus, more than a century old and crowded with hills and stairs, is remarkable with an organized layout, colorful new gyms, and big classrooms built around pods with plenty of breakout learning space.
"Yeah, probably the largest community investment of all time here in this community," Olinger agrees. "So we really want to do it right and trying to be really mindful of the community's money and how we're expanding all that. We're putting it to use for kids, right? There's no better thing to put that money toward."
"It took a great deal of effort and dedication from a great many people to see this new school become a reality—on time and on budget. It's an exciting day for the Lolo community. I can't wait for them to see what their support has built." Bridgett Beal, Board Chair
Wednesday afternoon, starting at 4:00 p.m., everyone will get their first chance to see the new building.
"We'll have a community open house and a parent and student open house at the same time from roughly 4:30 to 7:00 on the 30th," Olinger says. "Bring your school books and your school supplies. Meet your teacher. But also if you're from the community, just come look around at what we've built with with your tax dollars and see what we've done."
Missoula's Beartracks Bridge Rebuild
A look back at one of Missoula's biggest construction projects