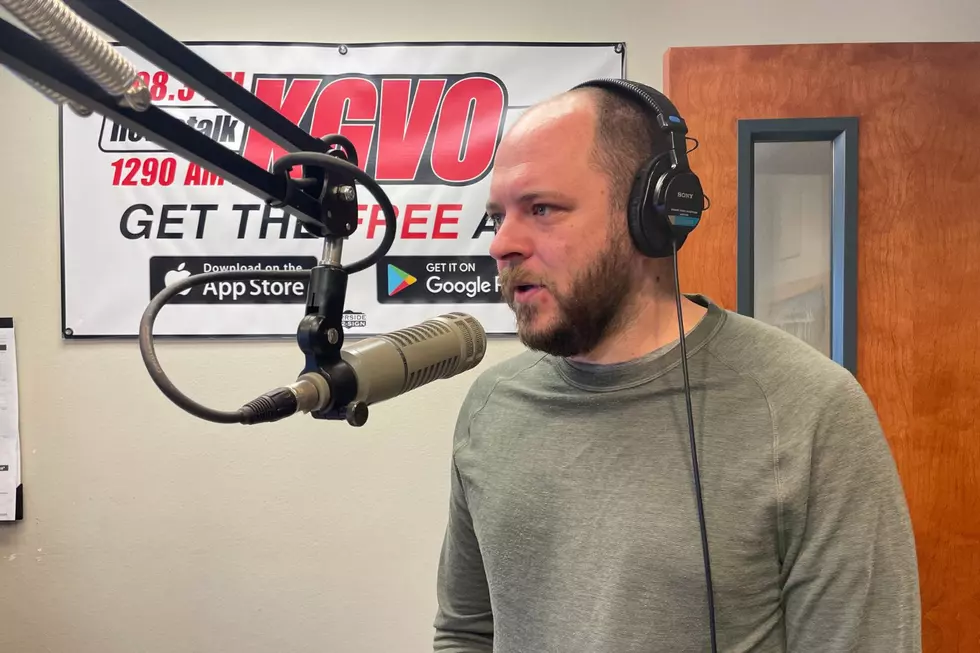 Hess Invites Missoulians to 'Wednesdays with the Mayor'
Credit: Ginny Merriam
Missoula, MT (KGVO-AM News) - City of Missoula Mayor Jordan Hess stopped by the KGVO studios on Tuesday to invite the public to the 'Wednesdays with the Mayor' program at the Missoula Public Library.
Hess explained what the program was all about.
"It's a monthly forum that I do with the public at the Missoula Public Library," began Mayor Hess. "Every month we have a topic of discussion and this month it's the acquisition of the historic Federal Building in downtown Missoula. So we can have folks come, they can join in person or they can join online. We take questions from the in- person crowd and from the virtual audience and then get those questions answered, whether it's on the federal building or any other topic of city government."
Mayor Hess wants to Keep up Face to Face Communication with Missoulians
Hess emphasized the program's importance for continued communication between his office and the residents of Missoula.
"It's important for the public to know that their local government is accessible," he said. "It's an opportunity to sit in the same room and have a dialogue. We may not always agree on everything in our community, but we're a small town and we're a town where we can have a dialogue, and we're better for that dialogue. So this is an opportunity to engage. It's an opportunity for us to meet each other. It's an opportunity to build a relationship, and it's an opportunity to get to know what the city is doing."
Learn About City Hall Moving to the Federal Building
The topic on Wednesday's program will be moving all city offices from the current City Hall to the vacated Federal Building on East Broadway.
"The historic Federal Building in downtown Missoula was built starting in 1913," he said. "It has housed federal government operations since 1913, but it's been largely vacant since 2015. The federal government has a program where they give these surplus properties to local governments, so it's a free building. It's in great shape and it will meet the next couple decades of local government space needs."
Hess also emphasized the importance of moving to the Federal Building as soon as possible.
The Government has Outgrown City Hall and Needs to Move
"City Hall is about 50,000 square feet, and it is completely full," he said. "We currently lease a bunch of private space adjacent to City Hall downtown, so city offices are spread throughout downtown. The Federal Building is 150,000 square feet, so it's three times the size. It's built to last and it'll take care of us for many decades to come."
The Wednesdays with the Mayor program was originated by the late Mayor John Engen, and Mayor Hess is excited to continue the program emphasizing the importance of personal contact with Missoula residents, and will be hosted by Town Square Media's Dennis Bragg.
The Missoula Public Library is located at 455 East Main in downtown Missoula.
Get to Know Missoula A to Z
All about Missoula, Montana.
LOOKING BACK: Photos of Missoula and How It's Changed
Check out these photos of how Missoula has changed over the past decade.