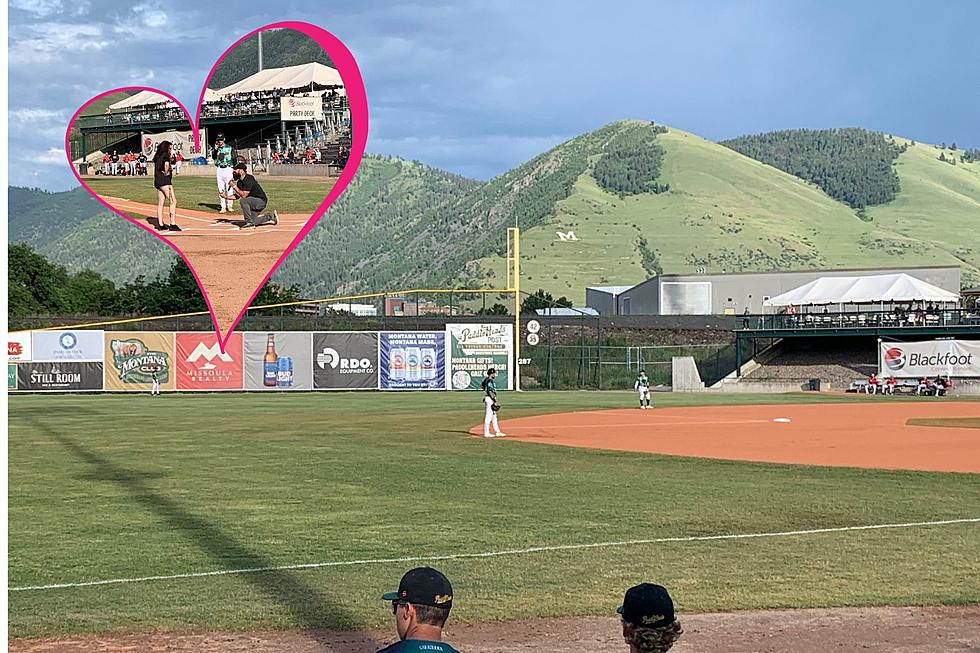 Something Pretty Special Happened at Friday's PaddleHeads Game
Credit: Ashley, Townsquare Media
Friday night's PaddleHeads game in Missoula was pretty special.
It was special for several reasons, actually.
First, it was Star Wars night, which meant there were some "celebrities" that showed up at the game. Jedi Paxton was in attendance, and of course, the Paddleheads players, but they were decked out in very cool specialty Star Wars jerseys that were auctioned off for charity. The Missoula PaddleHeads reported that $8,300 was raised for the Play like Robert Foundation.
As you can see, it was also a special night for The Chris and Ashley Show. We had the honor of throwing the first pitch. Even though it's all "sports balls" to me, I didn't hit anybody, or make the PaddleHeads player run halfway across the field to retrieve my ball, so I'm counting that as a personal win. 😊
But before we threw the first pitch, there was another, I guess you could call it, "promotional activity" that was supposed to take place. Our handler Paige explained that a couple would be doing a bases-run before we threw out the first pitch. Chris and I sort of chuckled that we were glad that all we had to do was throw a ball, lol.
The woman in the couple bravely stepped up to the plate and knocked the ball off the tee, then ran around the bases as the PaddleHeads players tried and failed to tag her out. Then, when returned to home base, she was met with a surprise that shocked us all.
Her partner was on one knee, proposing. For a moment, we thought maybe she was going to say no. But then it was clear that she was overwhelmed with emotion from such a romantic gesture.
He gave her the ring, she said yes, and the crowd cheered!
In the excitement on the field after that moment, I heard someone say that Sammy B said this was the first proposal at a PaddleHeads game. How cool is that?!
From The Chris and Ashley Show, our congratulations to Michael Scott and Ally Beauchane! We wish you a lifetime of love and happiness.
Best Patios and Decks in Missoula For Chilling, Vibing, and People Watching
Looking for a place to enjoy a beverage and a nibble while enjoying a little sun and people-watching? Here are Missoula's best patios and decks.
Missoula Pride Parade 2022