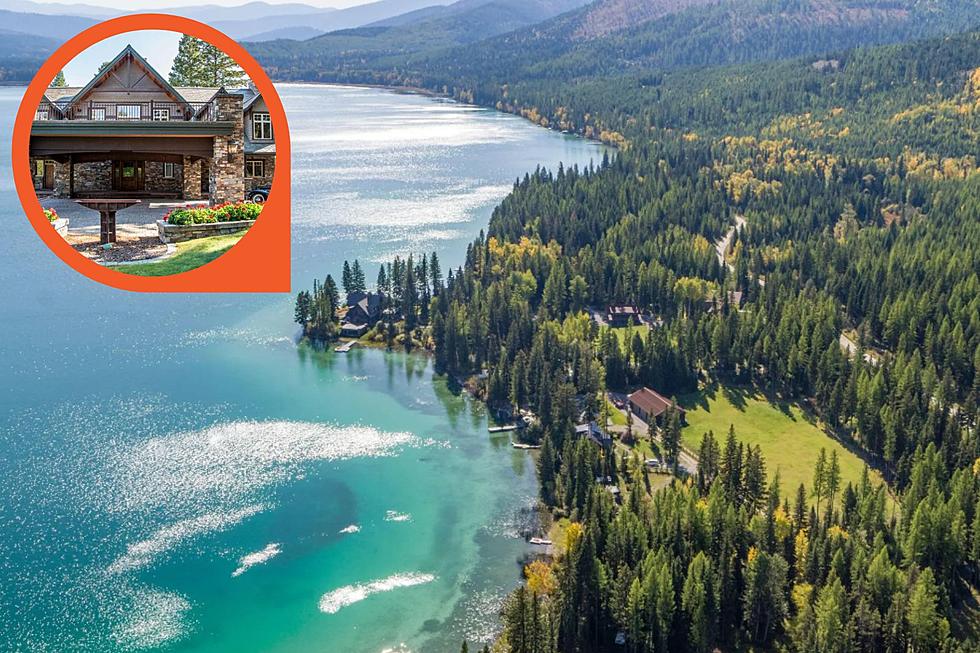 PHOTOS: Stately 'European Lodge' For Sale On Montana's Ashley Lake
Tom Brown, Glacier Sotheby's International Realty via Realtor.com, Canva
Winning the lottery has been on the minds of a lot of Montanans lately. First, it was announced that a $1M lottery ticket went unclaimed in Montana. Then, it was announced that the Mega Millions jackpot for tonight (August 8, 2023) is now at $1.58B, and if someone wins, "it would be the largest jackpot in Mega Millions history."
This house that we found listed in northern Montana would definitely be worthy of an "I just won the lottery!" purchase.
Stonegate on Montana's Ashley Lake
The listing from Tom Brown from Glacier Sotheby's International Realty describes this house as not only being "inspired by the Prince of Wales in Waterton Lakes" but that it was intended to "reflect the heritage of a European Lodge."
The regal entryway, complete with a vintage car in the driveway, does just that.
Stonegate by the numbers
6 bedrooms
4 full baths
2 half baths
9533 square feet (interior)
768.86 acres (exterior)
Price: 25,000,000
Some interesting features
The property clearly has incredible views of Ashley Lake, a small lake in northern Montana. Kila, where the house is located, is actually just a census-designated place in Flathead County. The house also comes with additional structures, including the original homestead cabin and a horse barn, among other buildings.
Another nod to the European influence, the house includes what appears to be an orangery, which was a permanent sort of greenhouse attached to a main house that was used for growing citrus fruit in Europe.
Take a look below at the amazing interiors of this house and some of the other unique details that set this property apart.
SEE INSIDE: Stately 'European Lodge' For Sale on Montana's Ashley Lake
This gorgeous home, located on Ashley Lake in northern Montana, has incredible views. Take a look at the distinct interiors, the charming exteriors, and the impressive collections.