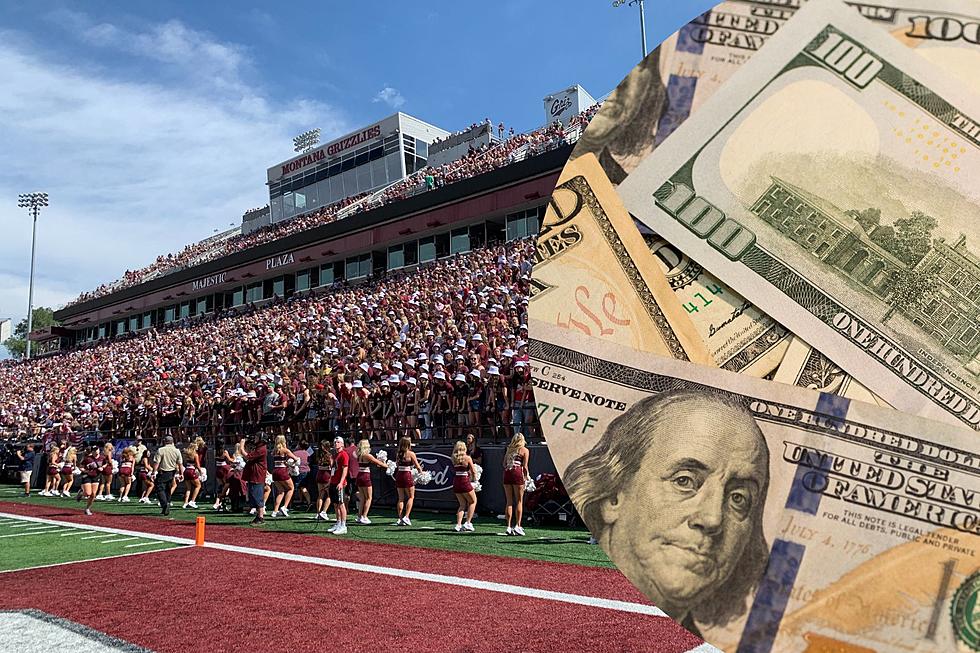 Griz-Cat Tickets Now On Sale For How Much!?
Ace Sauerwein, Canva
The most anticipated FCS game in all the land is Griz-Cat.
The Brawl of the Wild.
Missoula VS Bozeman.
Montana VS Montana State.
This year, we in Missoula are hoping for a momentum swing in the series. The Cats decimated the Griz last year in Bozeman 55-21 with College Gameday in town, and have won five of the last six meetings between the two. Even the last two games in Missoula went the Cats' way, but that hasn't stopped the demand for tickets inside Washington-Grizzly Stadium. This year marks the 122nd all-time meeting, and if you want to see the next chapter of this historic rivalry in person be prepared to shell out some serious cash.
How expensive are Griz-Cat tickets?
Well... they're not cheap. Take some solace in the fact that they aren't worth 11 thousand dollars like last year's Super Bowl tickets but it's still going to cost a pretty penny for Montana standards. Tickets went on sale yesterday (September 12) beginning at $99. If you're looking for two tickets this morning they are available to you for $332.75 (including fees) per pop. If you are riding solo you could snag a ticket for $179.
That's right, Griz fans. Your ticket will cost at least 332 dollars if you're going with a friend, and that's just for section 224. If you're interested in lower-level tickets, you're paying at least $409. If you really want to ball out there are tickets going for just under $1000. 
A lot can happen between now and November 18. If both the Griz and Cats run the table in the Big Sky those tickets will likely remain the same or increase on the secondary market. If either of the teams struggles before the regular season finale maybe, a very small maybe, ticket prices drop.
Don't hold your breath though. It's still Griz-Cat at the end of the day.
Every Montana/Montana State Player in the NFL For 2023
Wondering where former Bobcat and Griz players are in the NFL? Here are all the players trying to make the NFL this preseason.