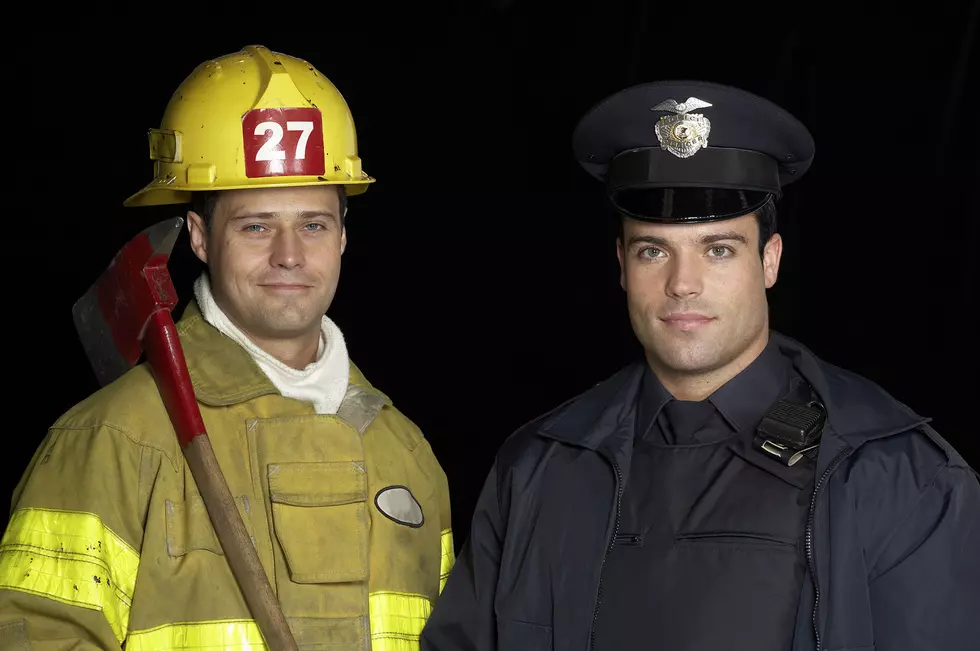 Join Free National Night Out Event With Missoula PD, FD Tuesday
Image courtesy of Getty Images, Jupiterimages
A free community feel-good event and a chance to say thanks to some pretty special people. Win Win!
Missoula Police Department Public Information Officer Lydia Arnold was in our studios this morning, giving us some details about National Night Out, this Tuesday, August 2, 5:30 p.m. till 7:30 p.m. The Missoula event will take place in the Scheels parking lot at the southwest portion of Southgate Mall.
According to Lydia, "National Night Out is an annual community-building campaign that promotes police-community partnerships and neighborhood camaraderie to make our neighborhoods safer, more caring places to live."
As the name implies, this is a nationwide annual awareness program that provides an opportunity to bring police and neighbors together in a positive environment. And while the focus is on interacting with local law enforcement personnel, our Missoula Fire Department will lend a hand with the festivities as well. In fact, they just might be the "coolest" part of the event.
National Night Out is held the first Tuesday in August. It has a presence in all 50 states, along with U.S. territories and military bases in various parts of the world. The Missoula Police Department took part last year and it was very well received, so they are looking to build on that this year.
Some of the great stuff that you can expect includes:
Free ice cream for the kids from Big Dipper.
The Missoula Fire Department creating a water/ splash pad area for kids to play in.
Staff from the Missoula Police Department special teams (SWAT, K-9, Bomb Squad, Motor Unit, Crime Prevention, Evidence, and Patrol).
Car seat check being hosted by Safe Kids Missoula. PLEASE NOTE -  The car seat check is by appointment, but they will try to accommodate some same day walkups.  Please call 406-552-6290 to schedule the car seat check.
We hope that all of you can to this family-friendly evening and get to know some of your local law enforcement team.
28 Missoula Businesses That Opened, Changed Ownership, or Changed Location
Yes, there were quite a few Missoula businesses that have closed in the last two years. But what about the Missoula Businesses that opened?
LOOK: The best minigolf in every state
Using 2022 data from
Tripadvisor
,
Stacker
compiled a list of the highest-rated minigolf courses in all 50 states including Washington D.C.